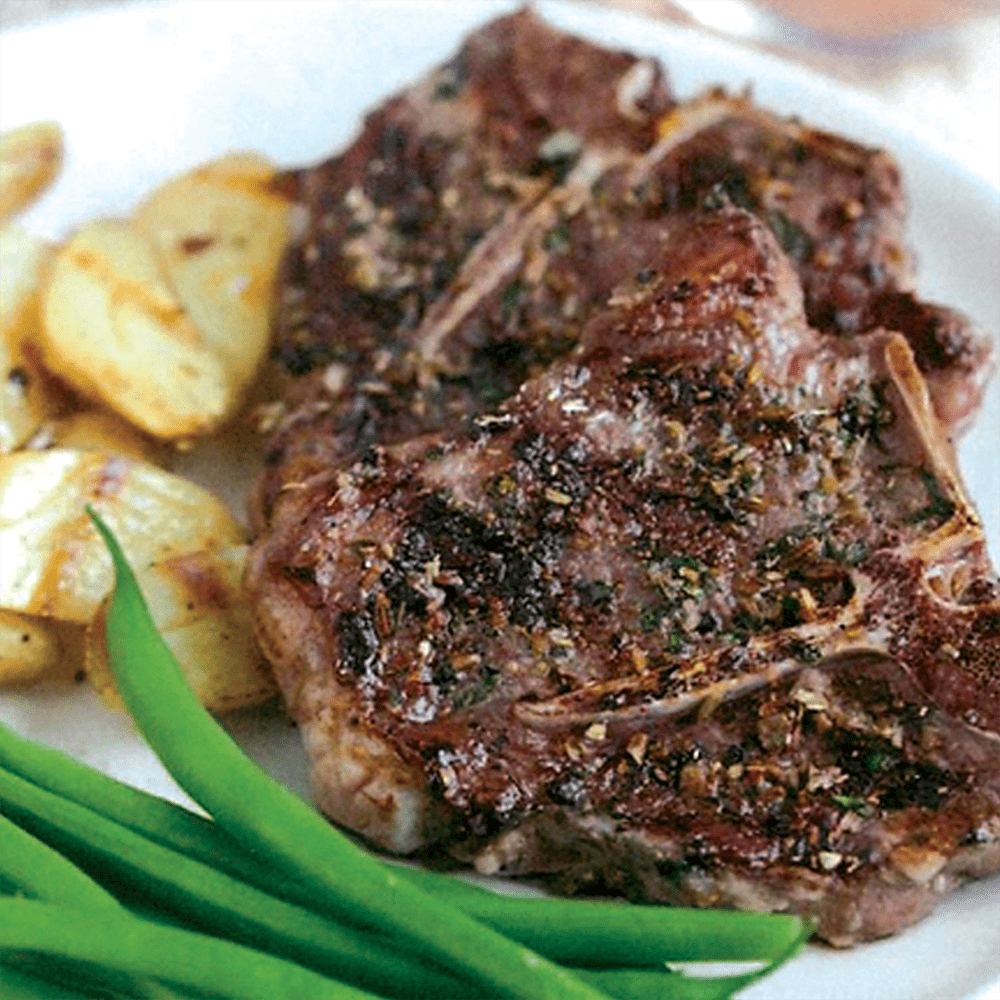 Lamb Loin
Prep Time: 20 minutes | Cook Time: 12 minutes
Ingredients
3 tablespoons soy sauce
3 tablespoons vegetable oil
2 tablespoons sherry
2 shallots
6 cloves garlic
2 tablespoons fresh ginger
2 tablespoons Chinese five-spice powder
1 serrano pepper
2 tablespoons brown sugar
1/2 teaspoon ground anise seed
1/2 teaspoon salt
2 pounds lamb loin chops
Directions
In a blender or food processor, blend the soy sauce, oil, sherry, shallots, garlic, ginger, Chinese five-spice powder, serrano pepper, brown sugar, anise, and salt until smooth. Place the chops in a large bowl. Pour the blended mixture over the lamb chops, cover, and marinate at least 1 hour in the refrigerator.
Preheat grill for high heat.
Lightly oil the grill grate. Discard marinade. Place chops on the grill, and cook 10 minutes on each side, or until juices run clear.