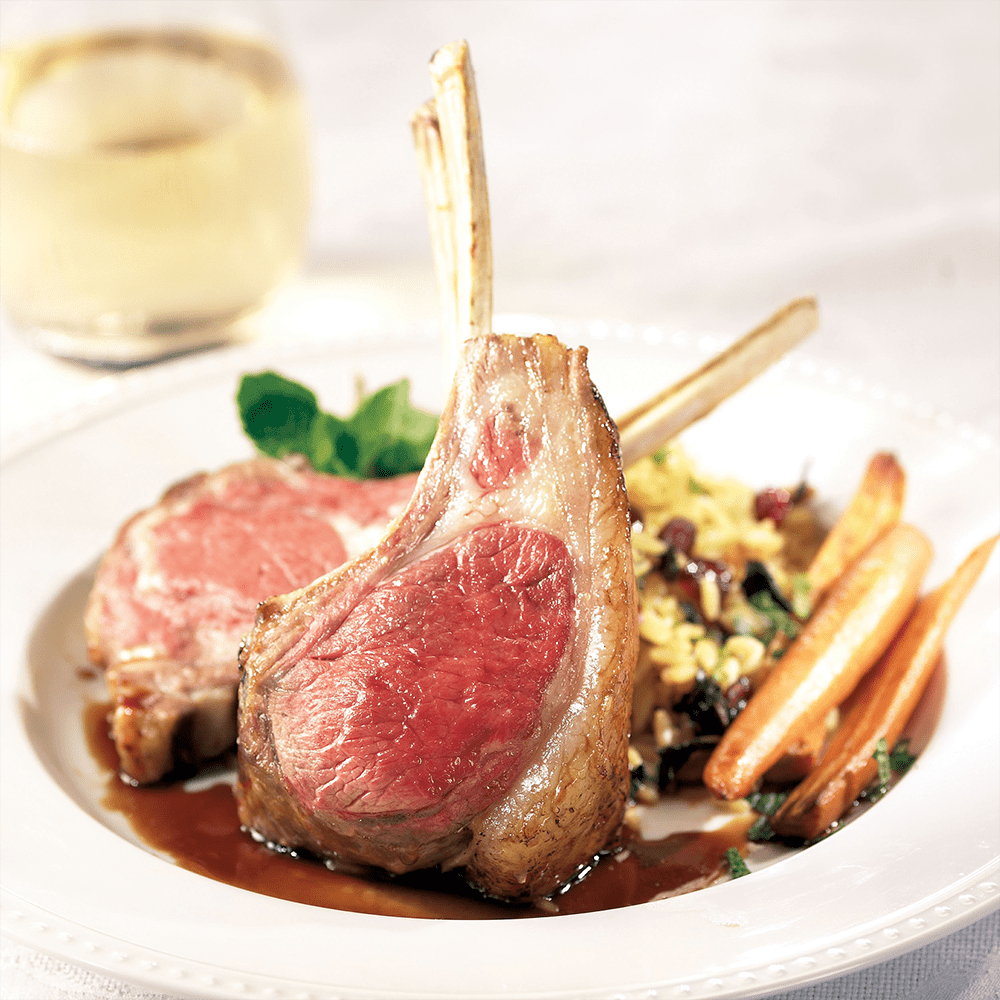 Rib Chops of Lamb
Prep Time: 25 minutes | Cook Time: 6 minutes
Ingredients
3/4 cup extra-virgin olive oil
10 garlic cloves, minced
1/3 cup pomegranate molasses
3 tablespoons dried mint, crushed
2 tablespoons dried rosemary, crushed
Kosher salt
Freshly ground pepper
Three 2 1/4-pound frenched racks of lamb, cut into individual chops
Herbed And Spiced Plum Compote:
1 3/4 cups water
1 1/2 cups pitted dried plums, chopped
1/2 teaspoon ground cumin
1/2 teaspoon ground coriander
1/2 teaspoon ground cinnamon
1/2 teaspoon paprika
1/4 teaspoon salt
1/4 teaspoon black pepper
1 tablespoon fresh lemon juice
2 tablespoons chopped fresh cilantro
Directions
In a large bowl, whisk the olive oil with the garlic, pomegranate molasses, mint, rosemary, 2 teaspoons of salt and a generous pinch of pepper. Add the lamb chops and turn to coat with the pomegranate glaze; let stand at room temperature for 30 minutes.
Meanwhile, light a grill or preheat a grill pan. Lightly season the chops with salt and pepper; grill over moderately high heat, turning, until they are lightly charred outside and medium-rare within, 4 to 6 minutes turning once. Serve the lamb with the Plum Compote (instructions in next step).
To prepare sauce, combine 1 3/4 cups water and next 7 ingredients in a medium saucepan; bring to a boil. Reduce heat to medium; simmer 20 minutes or until sauce measures 2 cups. Stir in juice. Serve sauce with lamb. Sprinkle lamb with cilantro.