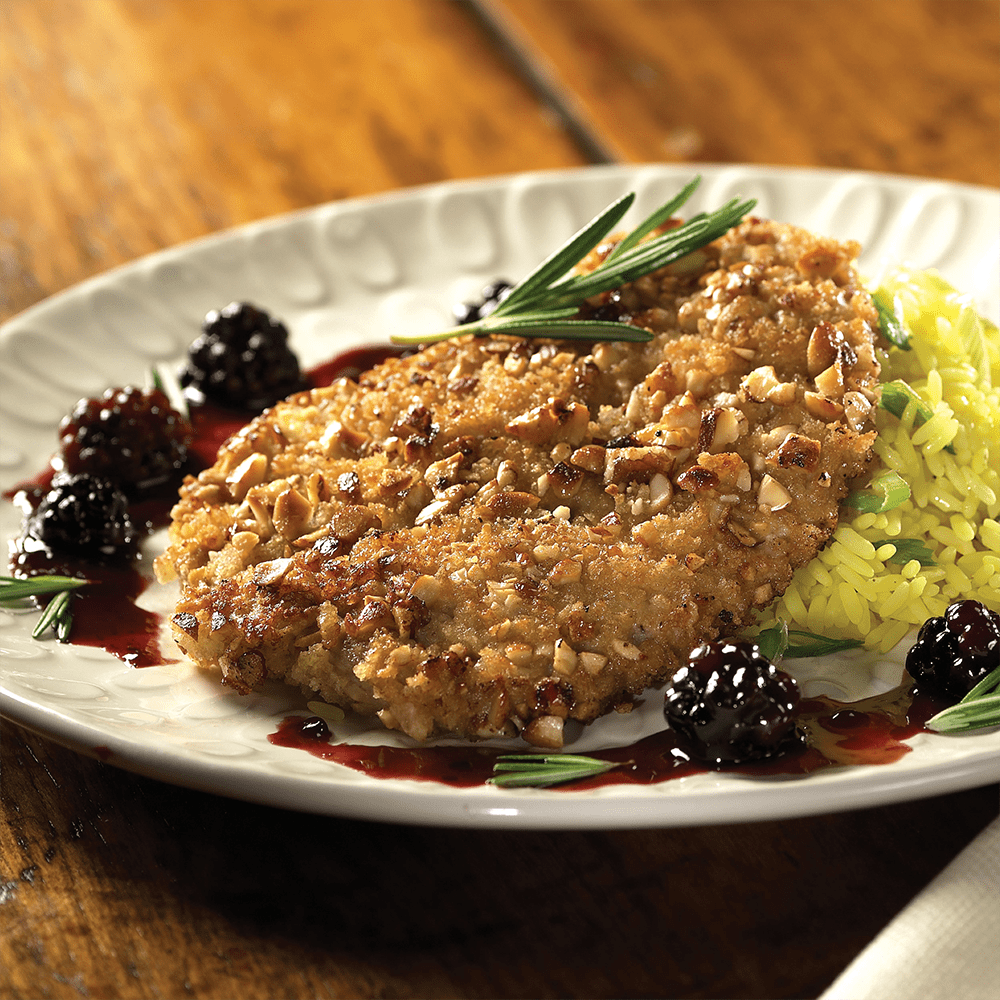 Parmesan Crusted Veal Cutlet
Prep Time: 15 minutes | Cook Time: 6 minutes
Ingredients
1 pound veal leg cutlets, cut 1/8 to 1/4 inch thick
1 egg
2 tablespoons water
2/3 cup seasoned dry bread crumbs
3 tablespoons grated Parmesan cheese
2 tablespoons almonds, chopped fine (optional)
2 tablespoons olive oil
Salt and pepper
1/4 cup chopped tomato
Chopped fresh parsley
Directions
Pound veal cutlets to 1/8-inch thickness, if necessary.
Beat egg and water in shallow dish until blended. Combine bread crumbs, cheese, and almonds in second shallow dish.
Dip each cutlet into egg mixture, then into coating mixture to coat both sides.
Heat 2 teaspoons oil in large nonstick skillet over medium heat until hot.
Place 2 cutlets in skillet; cook 2 to 3 minutes or until cooked through, turning once.
Remove cutlets; keep warm. Repeat with remaining oil and cutlets 1 to 2 more times, as necessary.
Season cutlets with salt and pepper, as desired. Sprinkle with tomato and parsley, as desired.