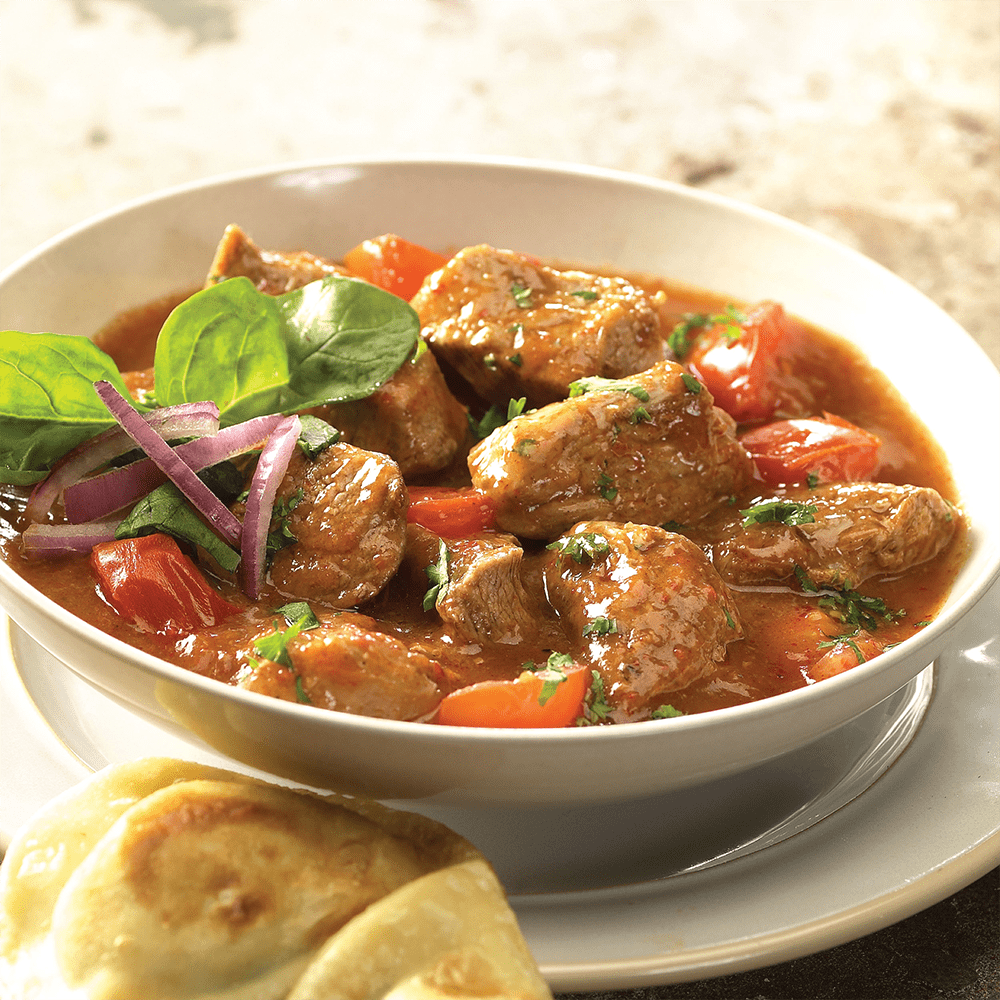 Veal Stew
Prep Time: 15 minutes | Cook Time: 70 minutes
Ingredients
3 tablespoons olive oil
2 1/2 to 3 pounds boneless veal stew meat, cut into 2-inch cubes
2 tablespoons all-purpose flour
1 (10-ounce) package frozen, peeled pearl onions
3 medium carrots, peeled and cut into 1-inch pieces
1 (14-ounce) can diced tomatoes
1 cup chicken broth
1 teaspoon dried oregano
1 teaspoon salt
1/2 teaspoon ground black pepper
2 teaspoons grated lemon zest
2 to 3 tablespoons fresh lemon juice
2 tablespoons chopped fresh parsley
12-ounce package medium-width egg noodles
Directions
In a 4-quart Dutch-oven, heat the oil over medium-high heat. Cook the veal in batches, lightly browning each piece on 2 sides. Remove to a bowl with slotted spoon. Add more oil to skillet between batches if necessary. Sprinkle the veal with the flour and toss until well-coated.
Add the onions, carrots, tomatoes with juice, chicken broth, oregano, lemon zest, salt and pepper to the pot and stir to combine.
Return the veal to the pot and stir well.
Bring the stew to a boil over medium-high heat. Reduce the heat too low. Cover and simmer for 1 hour, or until the meat is tender.
Stir in the lemon juice and parsley. Simmer uncovered for 10 minutes more, or until heated through.
Meanwhile, bring a large pot of lightly salted water to a boil. Add the egg noodles and cook according to the package directions. Drain well. Serve the stew over the egg noodles.