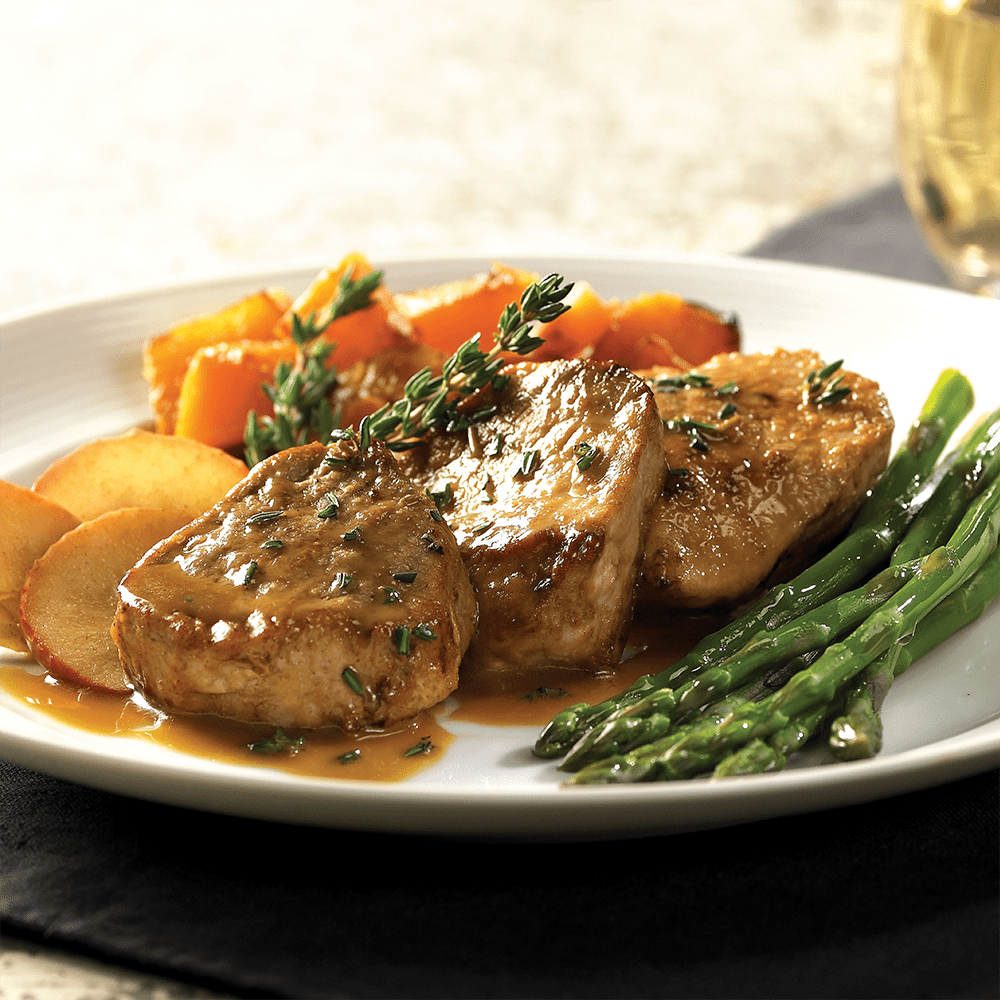 Veal Tenderloins
Prep Time: 10 minutes | Cook Time: 45 minutes
Ingredients
1 pound small red-skinned potatoes, halved
1 tablespoon vegetable oil
1/4 teaspoon salt
1/8 teaspoon black pepper
8 thin boneless veal cutlets (about 2.75 lbs total)
3/4 teaspoon salt
1/4 teaspoon black pepper
1 teaspoon dried rosemary
2 tablespoons vegetable oil
2 Gala apples, peeled, cored and thinly sliced
1 cup frozen chopped onion, thawed
1 tablespoon jarred chopped garlic
1 tablespoon plus 1 tsp cornstarch
2 1/2 cups apple cider
2 tablespoons Dijon mustard
Steamed green beans (optional)
Directions
Potatoes. Heat oven to 450 degrees . Toss potatoes with oil, salt and pepper. Place on a rimmed baking pan and roast for 20 minutes or until tender. Turn after 10 minutes.
Meanwhile, season veal with 1/2 tsp of the salt, 1/8 tsp of the pepper and 3/4 tsp of the rosemary. Heat oil in a large nonstick skillet over medium-high heat. Add veal; cook 2 minutes per side. Remove to a plate; keep warm.
Add apples, onion and garlic to skillet; cook 5 minutes, stirring occasionally. Combine cornstarch and cider; add to skillet. Stir in remaining 1/4 tsp each salt and rosemary and remaining 1/8 tsp pepper. Simmer 1 minute until thickened; stir in mustard.
Serve veal chops and potatoes with apples and sauce spooned over and, if desired, green beans on the side.